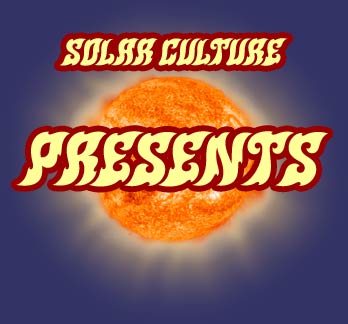 $pp_email = 'steveneye@hotmail.com'; $pp_action = 'https://www.paypal.com/cgi-bin/webscr'; $pp_image = 'http://www.paypal.com/en_US/i/btn/x-click-but01.gif'; $pp_image_alt = 'Make payments with PayPal - it\'s fast, free and secure!'; ?>

Saturday July 21, 2018 @ 7:00 pm


Sanjali Kirtan
@ Galactic Center
...more info >>


Solar Culture Gallery, Inc. is a tax exempt organization under sec. 501(c)(3) of the Internal Revenue Code. We are classified as a public charity under sec. 509 (a)(2). Contributions are tax deductible under sec. 170 and Solar Culture Gallery is qualified to receive tax deductible bequests, devises, transfers or gifts under sections 2055, 2106, or 2522 of the Internal Revenue Code.